Boulder Shooter Identified As Ahmad Al Aliwi Alissa A 21-Year-Old Trump-Hater And Alleged ISIS Sympathizer (Photos)
At least 10 people have been killed, including a police officer, in a shooting at a supermarket in the US city of Boulder, Colorado less than a week after eight people were shot dead in the US city of Atlanta.
Police arrested Ahmad Al Aliwi Alissa, 21, of Arvada and charged him with 10 counts of first-degree murder, Boulder Police Chief Maris Harold said at a press conference.
Alissa, who was shot in the leg, was in stable condition at an area hospital and was expected to be released later Tuesday, officials said.
Boulder County District Attorney Michael Dougherty said authorities have not yet pinpointed a motive, stressing that the investigation is still in its preliminary stages.
While the mainstream media is trying to picture white supremacist as the biggest terrorist threat in our country, they fail to report that Ahmad allegedly had sympathies towards ISIS:
BREAKING: Gunman Ahmad Al-Issa had ISIS sympathies. President Biden has been briefed. Just when the media was telling us that white terrorists were the biggest threat.

— Carmine Sabia (@CarmineSabia) March 23, 2021
He was allegedly a Trump hater too.
Twitter user Ashley Mayer saved screengrabs from the killer's Facebook page.
He hated Trump.
Images below:
Her tweet was deleted but other people took these screenshots too:
Boulder Colorado shooter FB page is being scrubbed by Facebook but here are a few pictures.

Looks like all same stuff the left spews on twitter.
Can bet money he was not Republican so Democrats look what you created with your rhetoric of everything is hate and phobia filled. pic.twitter.com/xVaCpdJ8pj

— 🗡🃏⚔️🇺🇸𝔾𝕒𝕞𝕓𝕚𝕥🇺🇸⚔️🃏🗡 (@The_Gambit17) March 23, 2021
Yeah he was not a trump or Republican fan.

So Democrats look at your monster that got loose.

Time to bury the story I guess.
Since your narrative no longer fits. pic.twitter.com/tLN9CkQJCG

— 🗡🃏⚔️🇺🇸𝔾𝕒𝕞𝕓𝕚𝕥🇺🇸⚔️🃏🗡 (@The_Gambit17) March 23, 2021
Looks like the Boulder Colorado shooter also targeted Republican and Trump rallies. So he was a  Muslim, Syrian, Republican Hating, Non-White Mass Shooter with An AR-15.
Will the media run stories on this for weeks or is it now a non-issue?
Early information from a national security agency suggests Boulder shooter planned to target the Trump rally in Colorado Springs, Feb 2020, but decided to wait until the next one on March 13 in Denver but it was cancelled due to COVID, per WH official

— Jack Posobiec (@JackPosobiec) March 23, 2021
People online speculated on why the identity of the shooter wasn't released immediately and many asked why his identity was kept secret.
Authorities said the suspect has spoken with investigators but declined to elaborate.
They also urged anyone with information to share it with the FBI.
The 10 victims were also identified at the press conference — including slain Boulder police officer Eric Talley. They range in age from 20 to 65, according to Harold, who said the last body was removed from the scene at 1:30 a.m. Tuesday.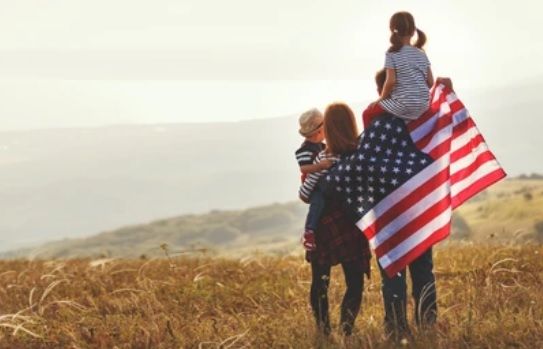 Bruce Hoenshell is a military historian, he is one of the most prolific conservative writers today, often churning out multiple columns per week. His writings tend to focus on international themes, modern warfare. Style Sampling: " It is not that we need social networking and Internet searches more than food and fuel, but rather that we have the impression that cool zillionaires in flip-flops are good while uncool ones in wingtips are quite bad."