"Air Force None" – Video Surface Where Kamala Goes Up The Stairs But The Plane Appears To Be Missing
Shortly after a video emerged of Vice President Kamala Harris not saluting troops while boarding Air Force Two on March 19 in Georgia, some users took to social media to claim that she had disrespected the military and violated protocol.
The viral video being shared on social media shows the vice president at Dobbins Air Reserve Base near Atlanta heading up the stairs on Air Force Two. Harris is seen walking by two military escorts who are standing at the bottom of the stairs saluting, without her returning the gesture.
One user shared the video to Facebook on March 23 with the claim, "DISGRACEFUL: Vice President Kamala Harris refuses to salute the honor guard at the steps of the aircraft. It is a clear demonstration of her dislike for those in uniform, both law-enforcement and military."
The same video and text was first shared on Twitter by former New York City police commissioner Bernard Kerik on March 22 in a tweet with over 9,500 likes and 4,900 retweets.
Video below:

This morning another video surfaced where Kamala Harris this time gives some sort of "salute" to the marines before climbing up the stairs to "Air Force None"
The video ends with the VP climbing the stairs but it appears that there is no plane even do there is an engine sound in the background.
Video below:
She goes up the stairs, but where is the plane? 🧐 pic.twitter.com/IyaOgf5lUb

— Teresa 🗣 "Joe, you know Trump won." (@thorsome1) April 24, 2021
People online started speculating about the government filming the VP and President's public appearances:
This is from a TV show set, Designated Survivor.https://t.co/iIow0NjEqS

— Ulfhael (@ulfsark9) April 25, 2021
The Harris-Obiden Regime is playing a massive Psyops on all if us

— Mickmack says Resign Dan Andrews (@Mickmack1969) April 25, 2021
Never forget…
we are watching a movie.
🎥🍿🎟️

— Benjamin_Franklins_Woodcut (@bfwoodcut) April 25, 2021
😳👀WTH, where is the ✈️? That must have been when she went to the border. 😂😂😂

— Debbie (@Debbie95524319) April 24, 2021
Air Force None pic.twitter.com/eab4UYiUG7

— MrPasin (@Orso_Dino) April 25, 2021
Lib/Dem's are all optics and propaganda

— Rambling Madman (@RamblingMadman3) April 24, 2021
Wonder woman's jet ?

— Gordon's alive?! (@gordon_alive) April 24, 2021
Our judgment is that this video doesn't prove that Kamala's team is faking anything nor that she climbs the plane.
However, we've just received an email with certain investigation about this video, and below there is a side-by-side video from the same TikTok of Biden walking up the stairs along with Harris. The stairs allegedly continue up to the plane.
Had the videographer continued to film her ascent they would have probably captured the plane.
Our team can't confirm when was the video filmed, but as soon as we have more information we will update the article. (updated)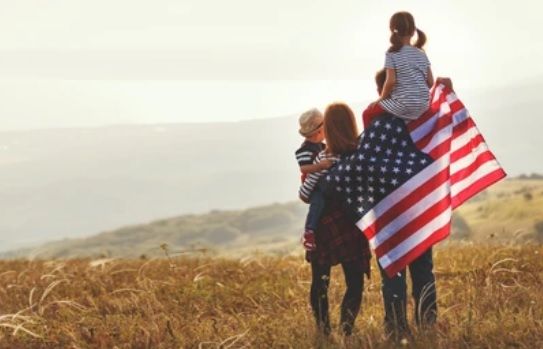 Bruce Hoenshell is a military historian, he is one of the most prolific conservative writers today, often churning out multiple columns per week. His writings tend to focus on international themes, modern warfare. Style Sampling: " It is not that we need social networking and Internet searches more than food and fuel, but rather that we have the impression that cool zillionaires in flip-flops are good while uncool ones in wingtips are quite bad."